About HPOM
WHERE WE ARE? Our specialist Occupational Health Medical services and Workplace Injury Management are conveniently located within minutes of multiple industrial precincts in the Western Sydney Employment Area, the Smithfield-Wetherill Park industrial zone & upcoming developments along the M7/M4 (M12 and other Western Sydney arterial infrastructure) and the Western Sydney Airport.
Virtual/ remote & telemedicine services (soon to be offered 24/7) are also offered for convenience and to avoid interruption to busy work schedules, also to extend care (in selected cases) beyond standard clinic opening hours.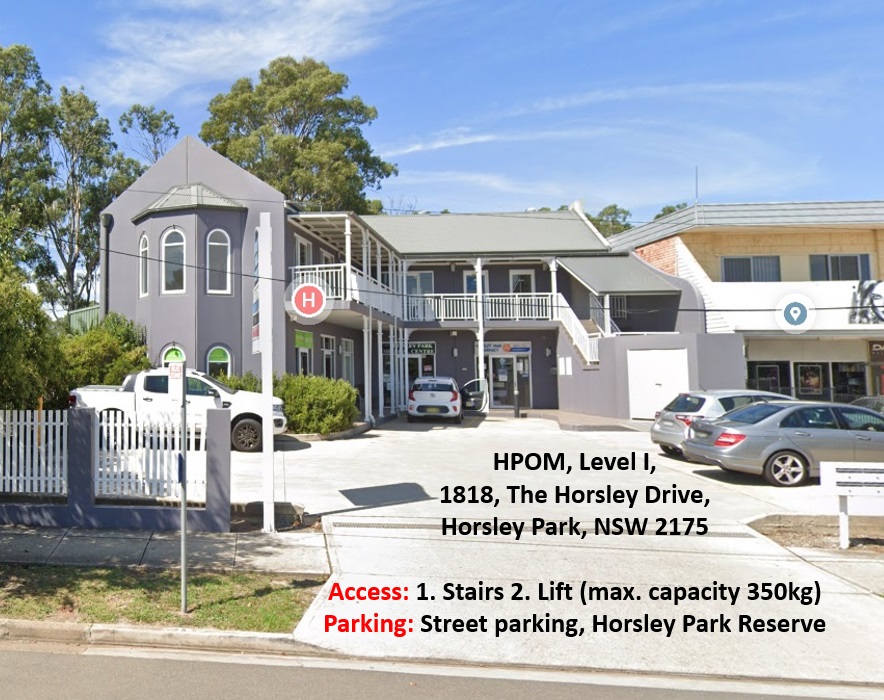 WHO WE ARE? Experienced medical practitioners (Occupational Physicians, advanced trainees/ Registrars in Occupational Medicine & appropriately credentialed specialist General Practitioners) offering a comprehensive list of occupational health services with particular special interest in logistics, transport/distribution, manufacturing, fabrication & services industries. In this, they are supported by AHPs - Allied Health Partners (Physiotherapists & others) who specialise in these areas.
WHY US? All practitioners at HPOM either work exclusively in Occupational Medicine or the discipline at least comprises the great majority of their workload such that clientele and workers/patients can be assured that they are being managed by seasoned professionals who bring the wealth of years of experience to their patients and clientele.
Given that HPOM practitioners do not operate as regular "General Practitioners", this tends to minimise risk of interruption to booking schedules such that we can usually minimise wait times as we do not have to face the day to day (unpredictable and even life-threatening) medical emergencies that a GP might have to deal with in the typical Family Medical Centre environment.
WHAT IS OCCUPATIONAL MEDICINE? Occupational medicine is focused on the treatment of work-related injuries and illnesses. An occupational health physician is a doctor who specialises in managing work-related conditions. Physicians trained in occupational medicine diagnose and treat work-related injuries much more effectively than most primary care physicians.
Occupational Medicine (or Occupational & Environmental Medicine) is a medical speciality that has its own Faculty under the Royal College of Physicians. There are some sub-disciplines within the speciality that tackle any of the broad range of challenges that can arise in the industrial/workplace healthcare setting.